About Us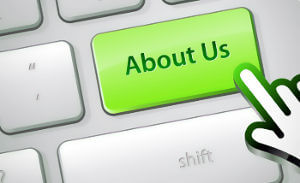 Hello and welcome to WorkoutSupplementReviews.com – the site that is all about real people, real reviews and real experiences. Theory is great, but we're all about what works 'in the trenches'. The team are proud of what we've accomplished so far and excited about the big plans we have for the site in the near future.
So we are really pleased that you're here, and sincerely hope you will find something of value to you today — be that reviews of muscle building supplements and other related products, or even one of our high protein recipes for muscle building.
We also hope you will come back and see us again soon, and maybe even share a review of a product you have used.
By using our website you will discover that you really don't have to break the bank to buy workout supplements. Quality is more important than brand. And real experiences of people using these products in a gym environment means more than anything else. That's why our reviews are written by real people who have been out there and used the products they are writing about. If a product doesn't work for them, they are not shy in saying so!
Special Thanks to everyone who has previously written and contributed to WorkoutSupplementReviews.com! We really appreciate you all. You guys are the best 🙂

About Me
I'm Dan Carver, the Head Honcho here. So if you have any questions or need to get in contact with me for whatever reason (or just want to say 'hi') – you can do that via our Contact Page. I do like hearing from you guys out there so don't be shy to drop me a line. I do also write articles for the site, when I find the time, so you'll see me crop up occasionally as well as our other writers.
I've been a fitness fanatic for many years – more than I care to remember :-). It's always been a passion of mine. I've enjoyed running and generally being outdoors since my early youth. But only really got into muscle building about 8 years ago. You learn a lot fast when you hang out with gym rats, obsessively read every health related magazine but also independently research 'facts' for yourself. Sports nutrition and muscle building is a constantly evolving science which never ceases to fascinate me. That research and knowledge continues to push the boundaries of human achievement. You never quite know what possibilities innovation can bring.
Anyway, enough about me. As always, if you have used any of the products you find listed here please do leave your honest review and rating. Because it's your honest feedback that helps others to understand what products work (and those that don't), and help them decide what they should spend their hard earned money on.
Thank you for being here,

Dan 🙂

*Please note that the opinions expressed by our writers may not be the overall opinion of workoutsupplementreviews.com. They are the personal opinion of the author. The scores given by each author in a review is their opinion and will vary from person to person.